With education standards getting so high, possessing just a degree in engineering doesn't add much value. If you want to end up in a promising career, you need to hold better qualifications and skills. Many resumes pile up in a company or organization every year and to get consideration among them you need to impress with your qualification levels.
We live in such a competitive era, and there are many short term courses available in every field of education where you can consider going forth based on your interest. Now, choosing which short term courses after engineering can be a bit challenging. The wide course options and the conflicting advice can give you a hard time in picking up a course. We have picked out the 7 best short term courses after engineering, which are:
Digital Marketing
Full Stack Developer
UX Design Course
Piping Engineering Design And Analysis Course
Advanced CNC Programming
Certification Course in Solar Engineering PV
Interior Designing and Landscape Design
These courses are picked out after considerable research on the scope, career opportunities, and job listing in various employment platforms. Read through the complete blog to get more understanding of each course. Without any further ado, let's begin.
1. Digital Marketing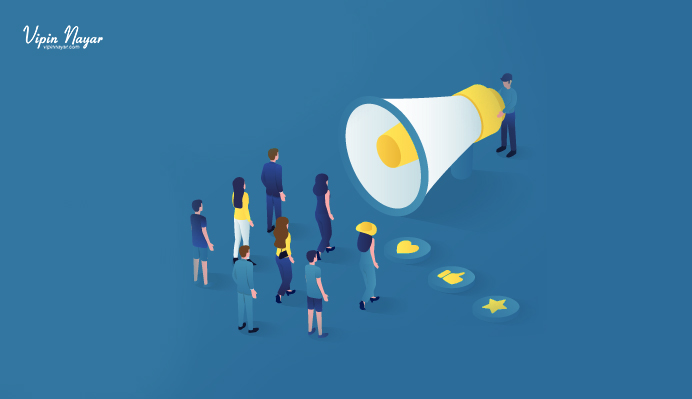 One of the best short term courses after engineering will be Digital Marketing. Looking at our own lifestyle, starting from shopping to even paying bills we depend on online platforms. People prefer flexibility and convenience these days which is why companies are shifting to digital platforms. Having an online platform for a company is a great way to connect with millions of people across the world and reach out to their target customers.
The terrific increase in online platforms created a huge scope for Digital Marketing. Companies are hiring professionals who are skilled in digital marketing to deal with online platforms and marketing strategies. Competent digital marketing professionals will help the organization to effectively meet its online goal in a cost-effective manner.
To become a proficient digital marketing professional, it is vital to learn the training program from an institution that focuses on providing all the necessary skills and knowledge to aspiring candidates. The perfect combination of theory and practical sessions will help you in grabbing the essential tactics and strategies that will benefit the workspace.
Why Digital Marketing is Important
Digital marketing plays a huge role these days. It is mainly due to the fact that it offers a great number of benefits. Some of the advantages of Digital Marketing are as follows:
Reaching Larger Audience
Helps in Minimizing Advertisement Cost
Get essential Insights into Marketing Campaign Efforts
Meet Target Customers
Helps in Effective Customer Engagement Platform
The Digital Marketing course curriculum includes the following:
Social Media Marketing (SMM)
Search Engine Marketing (SEM)
Data Analysis and Tracking
Affiliate Marketing
Content Marketing
Email Marketing
Scope of Digital Marketing:
SEO Specialist
Digital Marketing Manager
SEM Manager
Content Writer
Web Developer and Web Designer
Social Media and Content Manager
Course Duration:
2-6 months. (Depends on the institution you wish to study)

2. Full Stack Developer
If you possess creative and innovative abilities along with a passion to learn the programing language, a Full Stack Developer course can be an ideal choice. A full-stack developer is an IT expert who handles both the front-end as well as the back-end portion of an application while making sure of its efficiency and reliability. The front-end portion involves the portion of a website where the user sees and interacts while the back-end portion involves the scene of data processing and storage.
This course gives you comprehensive knowledge and understanding of front-end, database, and back-end software technology development. There is a great demand for professionals skilled in full-stack developer training programs as these are the specialists who take on multiple tasks which help the company or organization in cutting technical and operational costs.
Some of the Benefits of the Full Stack Developer Course Include:
Helps in Cutting Costs
High-Quality Products
Knowledge of the Latest Trends
All-in-one Solution
Better Flexibility and productivity
Easy Upgradation
Effective Troubleshooting
The Full-Stack Developer Course Includes:
NODE JS
MYSQL
Express JS
MongoDB
Socket.io
API Security
Scope of the Full Stack Developer course is:
Full Stack Developer
Software Developer
Node JS Developer
Backend Developer
Web Developer
Course Duration:
3-6 months
3. UX Design Courses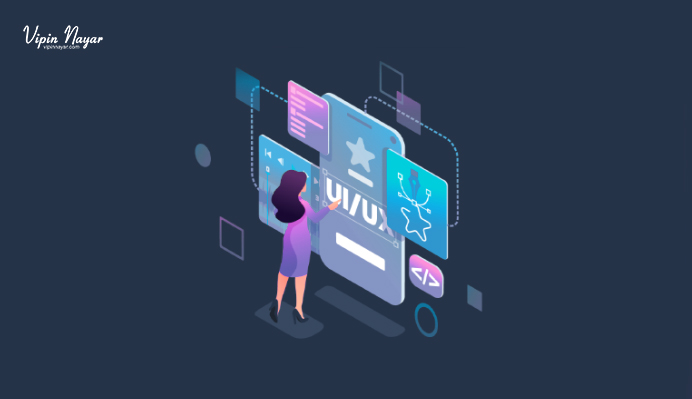 A UX (User Experience) design course will be a perfect option if you have an artistic aptitude. As a UX designer, your fundamental focus will be to provide the best ever possible experience for users when they interact with products such as websites, mobile applications, and even physical products.
UX designer handles many responsibilities such as researching the product or service, understanding the motive, developing the product, structuring and labelling, testing the user experience, and many other different aspects of user experience.
Since there is an increased rate of digital platforms, UX designers offer great scope. This course gives you a comprehensive understanding of the basics of UX research, creating a UX portfolio, applying foundational UX concepts, wireframing, prototyping, mockups, user flows, and much more.
The UX Design Course Includes:
The User Experience (UX)
UX Research
Wireframe
Prototype
User Experience Design (UXD)
Usability Testing
Mockup
Figma
Adobe XD
Scope of UX Design Course:
UX Designer
Web Designer
UX Analyst
UI Designer
UX Architect
Course Duration:
6 Months
4. Piping Engineering Design And Analysis Course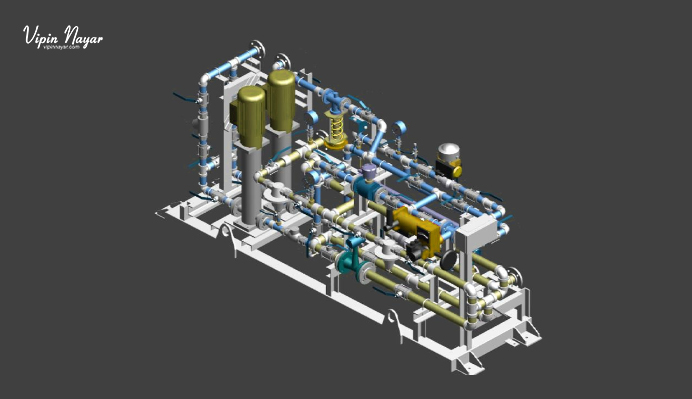 Piping engineering is another short-term course you can consider pursuing. There is a great demand for professionals skilled in piping engineering since the piping design is the most crucial component in every process plant. This course will be a great choice if you want to have a career as a piping engineer, piping designer, project manager, stress engineer, etc.
Piping engineering includes the process of designing oil & refineries, power plants, pharmaceuticals, etc in which fluids with considerable pressure and temperature are carried out from one point to another safely. Every minute part of designing is considered important to avoid any risks and failures.
As a B.tech graduate, this course will be a suitable option and the career opportunities are great locally and even abroad where you will receive better technical exposure and pay packages.
Course Duration:
3-6 Months
5. Advanced CNC Programming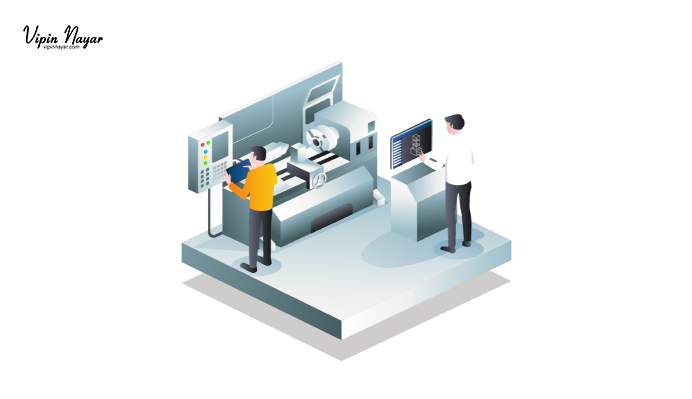 CNC stands for computerized Numerical Control and many manufacturing industries heavily depend on CNC machining. It is due to the fact that CNC offers efficient and precise production capacity when creating large quantities of items. This course will be a perfect option if you are a Btech holder in mechanics.
There is a great demand for machinists and programmers these days and so much is created out of CNC machining. Pursuing this course will be a great way to enhance your engineering qualification and skills.
Advanced CNC programming gives a substantial understanding of the history of numerical control, types of CNC machines and their application, machine programming format, basic CNC programming, and many more.
Course Duration:
2-3 months
6. Certification Course in Solar Engineering PV
In the last couple of years, the majority of people are shifting to solar for electricity as they are against climate change, non-contaminating, and renewable energy. Solar engineering PV or photovoltaic engineering involves converting sunlight into energy directly with the help of solar cells. The PV cells are made out of various semiconductor materials and these cells are layered with many protective materials to withstand outdoor.
This course helps you to achieve a high-paying job profile and the demand for professionals is increasing because people are looking forward to using sustainable energy. A certification course in Solar engineering PV will be an excellent short-term course to consider after your degree in engineering.
Course Duration:
3 Months
7. Interior Designing and Landscape Design
Another short-term course that offers a great career will be interior and landscaping design. People are looking for creative designers to do their interior projects and landscape designing is also getting into trends these days. If you possess creative and artistic skills this course will be a perfect choice that gives you a promising career.
Interior designing involves creating the layout and designing the internal space in a building or a structure. Whereas, landscape designing involves the outlook of the building complementing the surrounding. This course helps you in converting your natural sense of creativity and flair into reality.
Course Duration:
3-6 months
Faq
Which is the best short-term course to pursue?
Digital marketing will be one of the best short term courses to pursue since it offers great career opportunities. Every activity is done through digital platforms these days, starting from shopping and even paying our bills because people are looking for a flexible and convenient option. The terrific increase in online platforms has given a great scope for digital marketing. 
What are the benefits of short term courses?
Short term courses are a less expensive option to enhance your skills and knowledge where you can study at your own pace and complete the program within a span of 6 months. Many graduates are undertaking short term courses to boost their skills and knowledge that benefit both personal and career development. 
Which Course has more job opportunities?
Digital marketing and Full stack developer courses offer more job opportunities. Acquiring specific skills and strategies while undertaking these training programs will lead you to a high-paying profile with many career benefits. 
Wrapping-up
The final decision of which short-term course to pursue can be challenging. This blog will give you an understanding of each course mentioned and based on the field of your interest choose the best short-term course that offers you personal and professional development. Holding just a degree certificate will not help you to find a promising career. You need better qualifications and skills to stand a chance in this competitive world and pursuing short term courses will help you in climbing the ladder to success.
Vipin Nayar is a well-known digital marketing trainer in Calicut, Kerala. He is passionate about digital marketing and wants to share his nearly decade of experience and knowledge with as many people as possible. He believes that the world is slowly transitioning to a paperless, digital existence. As a result, he aspires to prepare us for it.