In modern times, graduation will not be sufficient to chase your dream job. For a high position in an organization, along with graduation, additional certifications are essential nowadays. Graduates are often distracted and will be confused about whether to pursue professional short-term courses or full-time post-graduation which will help them to specialize in a particular field.
If you are in a state of dilemma, it's better to opt for a professional short-term course for a great placement. In this article, you can see some of the best short-term professional courses after graduation.
What is meant by short-term professional courses?
As the name, the duration of the short-term professional courses will be between 6- 12 months. Short-term professional courses after graduation will help the candidates to obtain specific knowledge and skill in the most in-demand trades like Finance, digital marketing, Cyber Security, Web Designing, Data Visualization, Business analytics, and much more.
Why seek Short-term professional courses after graduation?
In the past few years, there has been a rapid increase in certified professionals. Employers will always be in search of candidates who have both theoretical knowledge and industry skills. The job market is so ambitious today and it's not possible to compete with skilled and qualified candidates holding just a graduation. There comes the role of short-term courses.
A short-term professional course will help you:
Attain hand full of industry knowledge
Acquire better job roles with higher pay
Will help to update your skills within a very short duration
Will help you to transform your hobby into a full-time career
Some of the short-term professional courses after graduation are:
1. Digital marketing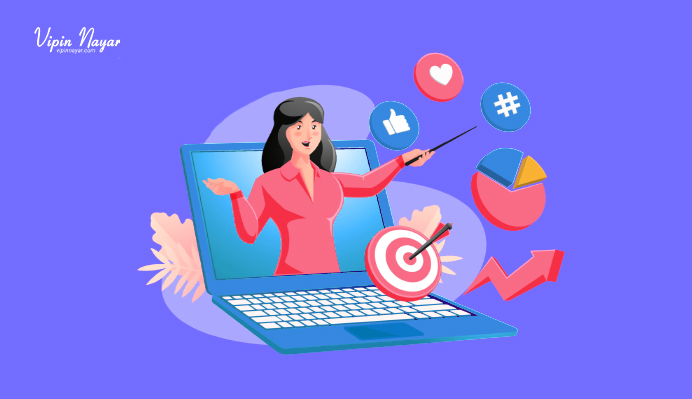 Digital marketing is also known as online marketing which advertises their brand and is supplied through digital channels which pertain to the customers online and several kinds of digital communication like:
Search engine
Social media
Email
Web-based advertising
Mobile apps
How does Digital marketing work
The main aim of digital marketing is to make customers provoke to make them buy, expand their brand, their acceptance, or simply activate the brand. Digital marketing uses various techniques to reach clients. Currently, digital marketing consists of a broad system of channels including:
SEO
Content Marketing
Website marketing
Social media
Pay-per-click advertising
Benefits of Digital Marketing
Increase customer fidelity with often connection/communication
Less expensive
Choose the right audience
Personalise and attain better conversion rates
Flexible and versatile
Precisely measures all the results
Features of Digital marketing job description
The goal of digital marketing is to generate powerful and creative strategies to market or advertise the business brand, products, and services. A professional expert in digital marketing is anticipated to utilize all marketing tools and techniques.
Know about the new trends and insight
Budget marketing investments
Device assessments and conversion tests
Give internal reports daily
Controlling Search Engine Optimization, analyzing the operation of websites, achieving against rivals, and developing a data-based scheme for better rankings.
Including copywriters to generate copy for websites, a planner to organize campaigns and more.
To attain knowledge in Digital marketing, it is very necessary to select the best institute. In that case, Aviv Digital is the first and foremost digital marketing institute based in different locations (Calicut, Cochin, and Trivandrum).
The duration of the course differs depending on the institute. The period for this course varies from 2 to 6 months. So, digital marketing can be chosen as one of the short-term professional courses after graduation.

2. Post Graduate Diploma in Management
PGDM is another professional course that can be done after graduation and has got applauded worldwide. This course is quite like MBA and has offered a broad spectrum of specializations to choose from. Moreover, the scope of this program is profitable.
Through this program, you can travel through multiple fields like business administration, banking Finance, and HR with a good salary. Some of the chief features offered for PGDM include,
Operation Management
Business Entrepreneurship
Finance
eBusiness
Retail Management
3. Data Visualization
This program is built to help one know about the concepts and methods used in Tableau and to navigate from easy and simple to complicated visualizations and unite associated dashboards. This course can be done by anyone who has an interest in the visual logic of data, doesn't matter if they have a technical background or not.
Good visualizations assist you in understanding or grasping aside from the interpretation of data. The course duration is 1 to 2 months. After the completion of this course, you may get opportunities as Analytics Consultant, Data Visualization Scientist, Curriculum Designer, etc. So this course can be done as a professional course after graduation.
4. Diploma in Financial Accounting and Taxation
In every organization, accounting is very important, which is why accounting is considered a demanding employment. Many organizations need the help of an accountant and their operations for their business to run successfully. If a person has a wide knowledge of accountancy, then it contributes to the growth of the country's economy.
Taxation means a set of laws and the technique of creating taxes that will be present in all people's life. It will be better if you take the course of Diploma in Business Accounting and Taxation as it will assist you to go through with all the procedures and techniques in connection with accounting and will provide all the rules of state and central in connection with the business whether it is big, small or medium.
The employees will become more competitive and professional with vast knowledge of accounting and taxation. Most companies give exciting packages for this position as they can deal with accounting, taxation, and e-filling.
5. Business Analytics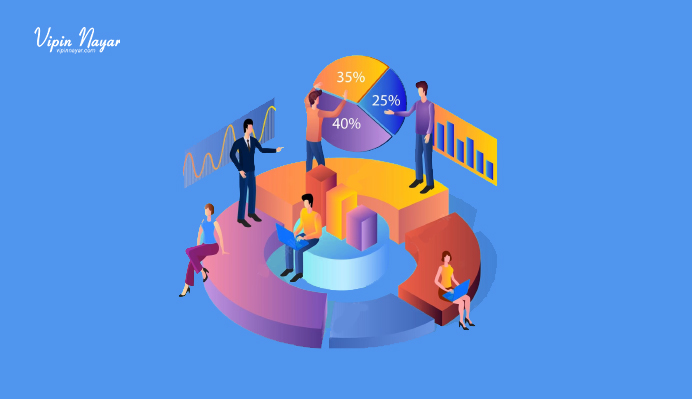 This certification will provide big data analytics to business professionals for those who don't have previous experience also. Through this course, you will come to know how data analysts narrate, foretell, and inform business decisions in the marketing areas, Finance, and Human resources.
6. Financial Risk Manager certification
The Financial Risk Manager course is apt for the commerce field and the students with management degrees or graduate degrees in the respective field will opt for this course. Through this course, Students will get to know more about financial implications, risk management, internal controls, and much more.
This is a certification course, and it needs only a few months to complete than a full-time degree. This course has two stages and it is a professional course. In this, you must finish the first level for entry to the second stage. This course will provide you with detailed knowledge about risk management and internal controls of finance. This course is very much in demand and has a great scope for the job.
7. WordPress Training Course
WordPress is the most famous content management system. The beauty of WordPress lies in that you can build a professional website in WordPress without writing a single line of code. Above all, the most important fact is that WordPress is quite in demand in India.
So, WordPress is the best short-term professional course you can choose after graduation which helps you to get employment in the field of Digital marketing and website development. This course will help you create your own blog, website, and services online. This course will give many opportunities that too without learning to write codes.
You can attain different positions like web designer, web developer, blogger, and WordPress specialist in companies after completing this course. The salary will be well-paid for these positions. This might be one of the reasons people choose this professional course after graduation.
8. Graphic Designing, Video production, and editing
The bang-on digital industry is in great demand for content development experts. Currently, in India, millions of people consume billions GBs of content every day. Above all, most companies and brands are making their services online including the Government of India is making it online.
You can acquire a content developer or creative director job if you are occupied with great skills. But you must take separate training for graphic designing, video production, and for editing. Initially, the package will be low. But if you have a wide knowledge and the right skills and have a strong language you will be well paid for soon. The jobs you will get after completing the course will be as a Graphic designer, graphic artist, video producer, and editor.
FAQ
Are short-term professional courses useful?
Short-term professional courses will help you to receive experience and will provide a gateway to the latest sectors. If you wish to have a career in a rapidly growing industry, pursuing a short-term course is very beneficial.
Extra knowledge and additional skills are a gain for one's occupation. A short-term course is a simple, cost-effective method to get additional knowledge about a particular skill.
Which Job oriented course has more demand in India?
You can take short-term courses like a diploma in digital marketing or a diploma in project management and a course in HR management. These courses have plenty of job opportunities in India which are famous and profitable currently.
Why are short-term courses better?
Most of the short-term professional courses after graduation will be less expensive and it is the best way to develop the career that you wish. Short-term courses will also gradually give an entry into higher education. Short-term professional courses are the best way to fill up the space in your professional knowledge without investment. There are also short-term professional courses online that give you the choice of where and when to study.
Conclusion
Finding a job after graduation is not easy today. Additional skills or advanced courses are very much needed to find out your desired job after you complete graduation. After completing your graduation, it is very essential to do some employment-centred short-term professional courses to find a job quickly. In this article, you can find out some best short-term job-oriented courses after completing graduation.
Vipin Nayar is a well-known digital marketing trainer in Calicut, Kerala. He is passionate about digital marketing and wants to share his nearly decade of experience and knowledge with as many people as possible. He believes that the world is slowly transitioning to a paperless, digital existence. As a result, he aspires to prepare us for it.