Hi friends, welcome back and hope you all are doing well.
In my previous sections, I have discussed MSI (Multiple Source of Income) and what are different types of MSI available in the market (especially in digital) which you can choose and build up your own ecosystem.
Today, I am going to discuss an industry which was an 8 billion industry in 2018 and that industry is ebook publication and how this industry will help you to build up your own MSI scheme.
One of the information which I am going to share with you is that 38% of Amazon ebook revenue came from sell eBook on Amazon by self-publishing.
Self-publishing book means an author can publish their books by themselves which means they don't need a publisher to publish their books.
This is a great opportunity for everyone who wants to start or build up their own MSI ecosystem.
What Is An eBook?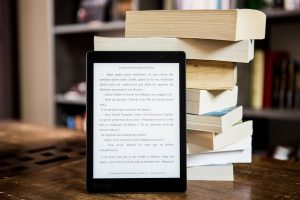 Everything You Need To Know About Selling eBooks On Amazon
An Ebook is basically a form of a digital book.
These days, everyone has their own stories and if you want to share your story with others or want to have a side income, then this is the best opportunity for you.
How You Start It?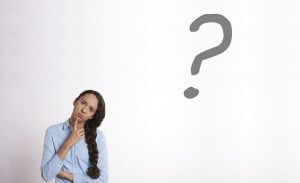 Niche:
Niche is the first thing that you need before starting your ebook.
You need a proper niche to start your ebook. Niche is basically the market where there is a demand for your thing or product which you are going to write in your book.
Now, how to find a niche?
This is a very simple thing.
Whatever you love or your experience or your passion, you can find more content on that particular industry so that you can offer the best solutions to your audiences.
There should be three main components in your ebook.
You should understand the pain point of your audiences or customers.
Once you know their pain points, you should provide them with the best solutions which can appease their pain points.
There should a call to action in your ebook
Now, suppose you find the pain of your customers.
In your book, you must write about the pain and give some suitable solutions.
At the end of the book, you must tell some execution process or call to action so that they can take those actions.
This kind of book is the perfect help for that particular group.
So, this the way you can find a niche and go for your ebook.
How To Develop An eBook?
Developing an ebook is an easy and facile process.
You can do it in two ways.
2. You can write it by yourself
1. If you are not able to write it because of the poor writing style, then you can hire a freelance content writer from various online platforms.
You can go to Facebook or LinkedIn and search for a freelance writer.
It would be great if you hire a writer who has prior experience in your niche. You can ask them to write an ebook for you.
So, these are two ways by which you can create an ebook.
Once you have created a book, now, you need to go for optimization like you need to design a banner or a book cover.
For this, you can go to Fiverr.com and you will get a chunk of designs for your book cover.
Now, let's discuss regarding the publication.
You have your ebook on the hand, now, what's next?
Next question which is roaming in your mind is where you can publish your ebook?
There are so many platforms to publish your ebook.
You can sell an eBook on Amazon (Kindle direct publishing)
Because if you publish eBooks on Amazon, all Amazon customers can reach you directly.
So, go for Kindle and keep your book price not more than $2.99 if your book is not so worthy and depth and you can fix your royalty.
The more you sell eBook on Amazon, the more your income will enhance.
Other than the Kindle, there are other platforms like Nook, iBook, etc.
Now, your ebook is finally published. Then, what's next?
What Do You Need To Sell eBook On Amazon?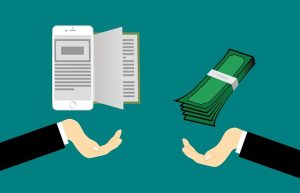 Review:
Once your book is published you need a review to sell an ebook on Amazon.
Because before purchasing, most people used to read the review first.
So, sell your book among your friends, relatives, and acquittances and tell them to write a review for your book.
Try to collect review from your loved ones. You can ask review from those who have purchased your book.
So, the review is an important factor if you want to make a successful ebook.
Traffic:
Once you got the review, you can start generating traffic.
So, how can you generate traffic?
If you have your website or social media pages, you can advertise your ebook there and start driving traffic to sell ebook on Amazon. In this way, you can enhance your income day by day.
So, it can be concluded that ebook is the easiest way to earn money.
Because, nowadays, everyone wants to share their own stories, experiences, or whatever they are doing in their lives and for this, nothing is better than an e-book.
If you can't write it properly, then just write it in your own language and then hire a content writer who will translate it into English in a polished way.
Once you got the ebook in the English language, just upload and publish it.
You only need to know how to make a strong and robust marketing strategy to sell ebook on Amazon.
You can use social media, giveaway, advertising, influencers, or other discounted offers to promote or advertise your ebook. The best way is just to have your blog and build a niche around that.
If you can publish at least 10-12 e-books per year, you can estimate that you will get 10-20K per month for selling one e-book.
If your niche is good or you have provided some really useful solutions to your customers or you did outstanding marketing for your e-book, you can sell ebook on Amazon and you can earn more.
The ebook is one of the easiest industries and anyone can participate in this industry and can fetch a good amount of money.
That's it for today.
Leave your comment.
If you have any doubt on sell ebook on Amazon Just Comment Below.
If you want to learn more, just visit aspvipin.com and type "MSI Ecosystem" there.
You will also get notification or update regarding whatever I am planning to do in MSI or other concepts.
Thanks for reading.