Start To Create A Blog For You
Hi guys, hope you all are well and doing pretty good.
Hope my previous lessons have helped you to build up your own MSI in order to enhance your financial status.
You can choose any of those MSI plans and start building your own MSI ecosystem without hampering your current 9 to 5 job.
Just work a few hours extra every day and earn a good amount of money.
Today, I am going to describe what is blogging, how to create a blog and how blogging will help you to build up your own MSI.
Create a Blog is a very popular and known section.
Everyone has adequate knowledge about blogging as there are a chunk of blogs on the internet and the digital media.
But you might be astonished to know that only 2% of people are making around $150K annually through blogging.
Why this huge gap or why people don't use blogs in digital marketing to enhance their income?
This thing I will discuss in this part.
Moreover, blogging is one of the easiest ways to learn digital marketing.
And that's why I recommend all my students to buy and create a blog to learn digital marketing in a better way.
Investment very low amount to create a blog
You need to pay $72 or Rs. 6000 for hosting on Bluehost and you will get hosting and domain for that.
One thing I like the most about the Bluehost is their support system is awesome, as we are not technical people.
So sometimes we get stuck somewhere like PHP not updated, schema issue, or Cpanel issues.
At this time Bluehost technical support team will as savior and save us from paying more to a developer.
So, by investing 6-7 K, you will get a digital home or identity for yourself.
Here is my Bluehost affiliate link if you buy through this link I will make some commission and you will get some good deals.
Now, you can be concluded that you can create a blog by investing a minimal amount.
When you start blogging, you will learn everything from your mistakes.
Once you plan to start blogging, you will learn so many things automatically like SEO, how to create videos in your blog, how to design your site or create a blog, how to track or generate the traffic, and many more things.
To start your blog, you need to find your niche or which specific people you want to target so that you can put valuable information on your created blog which can easily attract your targeted group.
Create A Blog Your Own
1.Pain point:
First, you need to find out what are the pain points of your customers or audience.
Once you identified those points, you can easily give solutions to them.
2.Provide a solution:
Once you know the pain points of your audience or customers, you should provide the right solutions to their pain points.
If your solution can address their issues, then your audiences will always remain loyal to you.
3.CTA: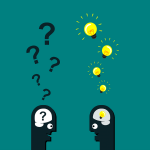 CTA or Call to Action is the most important part if you want to run a successful blog.
What call to action or practical approach you are suggesting them to go on your blog is the main thing which will help you to build your MSI?
Suppose, you are teaching some courses, then ask them to join your courses so that they can learn everything in a better way and simultaneously, you can also generate income from your CTA.
These three things are the most important things that you can't ignore if you are planning to start your own blogging.
Blogging gives you two most important factors.
1.Branding:
Branding is basically authority. It gives you an authority to become an influencer or leader in your industry so that people can follow you.
Your follower will increase day by day as they start to follow or understand you.
2.Learn many things: 
You can learn so many things from blogging which will actually accentuate your knowledge and skills which you can apply in many ways.
Need To Know Before Create A Blog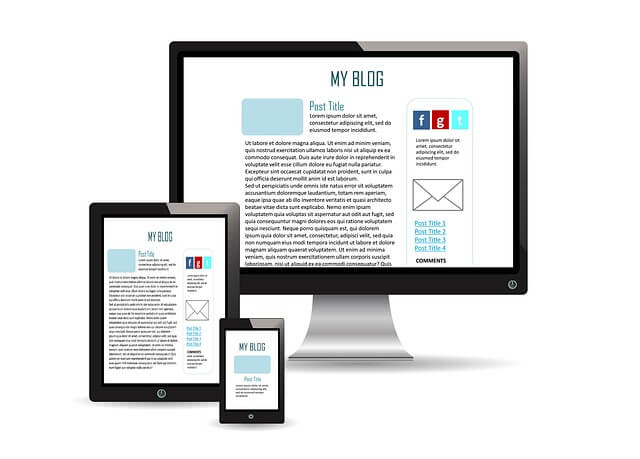 Now, the main question is what are the main components that you need to learn if you want to start blogging.
There are three main components.
1.Traffic: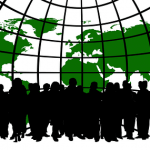 This is the most important component.
You need to know how to generate the right traffic for your created blog.
Nearly 33% of bloggers usually generate traffic through SEO (organic traffic) for their blogs.
When you start blogging, you need to learn search engine optimization so that you can get relevant traffic for your created blog. The second traffic source is social media.
Nowadays, everyone is spending at least one hour on various social media channels.
If you want to provide them with the right solutions for their pain points, they will certainly come and read your blogs.
Email is the third place which will help you to get the right traffic for your created blog.
Though this is an old strategy, still, it is very effective.
If you can build your own community or tribe or who want to read your content often, you can generate your email list easily.
You can attract those customers by offering some free courses or free gifts or coupons so that they can join your email list.
Once they join your email list, you can nurture them or can start building up a strong relationship with them.
2.Content writing: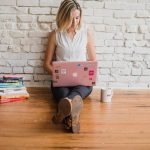 Now, you need to focus on content writing part after your traffic.
You should go for intriguing and valuable content to attract your customers.
But if you are not good in English, instead of writing, you can go for video marketing or podcast (in podcast only your voice will be there) to hit your target audiences.
These are the things that you can do in your content marketing part.
3.Conversion:
There should be a call to action in your blog which will improve the conversion rate.
Like, I always ask people to join askvipin.com and just say "Hi" so that you can be in my bot.
WheneverI will update anything, you will automatically get those things.
So, blogging is not a short-term goal, this is a long-time process And you need to invest your effort and time to generate money.
I know someone who developed a website 5 years before and after 5 years, he sold it around 30 lakhs.
His investment is only 5/6 K per year. But it's his effort, energy, and time which have helped him to earn this huge amount.
Start To Make Money By Blogging
Though everyone is talking about blogging, still, 80% of people fail to earn money through blogging.
What are the reasons they don't make money through blogging? There are three main prospects of monetizing your blog.
1. Affiliate of another product:
If you are offering some solutions which can alleviate the pain points of your customers, always recommend them to go or purchase some products.
Once they purchased that, you will get your commission And you should clearly mention this to your customers.
2. You can start your own product:
For own products, you can start your own e-books to monetize your blog.
You can start your own e-book and sell that on your blog.
Even you can start your own course and sell it on your blog.
So, your blog is basically your hub in the digital world.
3. Sponsorship:
Most people go for an advertisement process to monetize their blog.
In this process, they get sponsorship to publish sponsored posts or products or even they can get paid for reviewing a product.
People often join Google AdSense and start getting Adsense.
You can get more pay if you have more audience on your website.
These are the three basic things which will help you to monetize your blog.
Hope this information gives you plenty of ideas to create a blog and how can you build your own MSI by using blogging.
Don't forget to leave your comments and feedback as I feel blessed when people do comment.
Join askvipin.com and subscribe to my channel for more information.