Hi guys, hope you all are well. Today, I will describe what is POD (Print On Demand) which will become a 10 billion industry by the year 2025.
Any guess, regarding which I am going to describe?
Well, the industry is POD i.e. Print on Demand.
What is POD (Print On Demand) –  POD is one of the best industries where you can take part with a very little investment and this should be a part of your MSI ecosystem plan.
POD (Print On Demand)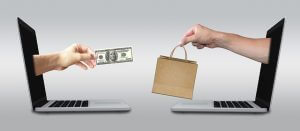 What is POD (Print On Demand) – POD is basically customized t-shirt business, not only t-shirts but also you can customize many other products like your mobile cover, mugs, even books.
There are the best things about this industry.
You don't need to hold the entire inventory with you. You can place an order once you will get the order from your customers.
The second thing is, everything should be taken care of by the vendors who are going to provide the order to the customers. This means you don't need to take any responsibility regarding logistics, shipping cost, etc. So, you can stay in a much-relaxed way.
If you are a designer or a photographer or a budding entrepreneur who are planning for their MSI(Multiple Source Of Income), then this could be very useful.
You can start this without investing anything or with a minimal cost.
To achieve something in this industry, you only need to know how to advertise yourself in the digital industry and the designing part.
If you are a designer, then this is the best job by which you can start in a store. There are two ways in which you can get a store.
You can start your own store like bewakoof.com which sells customized t-shirts. In this case, once you will get the order, you need to go to the vendor directly and place your order. Your vendor will deliver the order to your customers.
You can even display your products to the suppliers or vendors' stores. In this case, you don't need to build your e-commerce site or need to customize it in any way. Just upload your products on the vendors' sites. Some of the vendors in this category are Mydreamstore and teespring (for the USA market). These two platforms I will recommend you in terms of design, delivery, and customer support. They will give you a link where you can place and promote your designs or products in your own way.
Now, you need to promote your products so that people will know about them and your works.
You can give ads on several social media platforms like Facebook Ads, YouTube Ads, Instagram Ads, etc. as these are very beneficial and will give you the result.
You can organically promote your product by building a niche on your Instagram account.
Though customized t-shirts will give you good business, still, you can go for other customized things like cups, mugs, mobile covers, etc. to build up your own MSI ecosystem.
The most intriguing thing about this business is you can start it without investing anything.
If you are a designer, then concentrate on your designs and after that, upload them on these platforms.
Once you will get the link, start promoting or advertising on that.
If your product does well, then you can go for more products to enhance your income.
You can even build your e-commerce site on Shopify or woocommerce.
Woocommerce comes with WordPress and Shopify is a complete website set up where you can make and start your own drop shipping business.
If you don't want to set up your own e-commerce site, then you can directly promote their URLs to your audiences.
This could be very useful for your MSI.
This is one of the MSI systems that you should incorporate into your growth.
Now, you need to wisely utilize multiple resources to enhance your income and growth.
So, this is all about what is POD (Print On Demand) and it will be a 10 billion industry by the end of 2025.
POD (Print On Demand)is very beneficial, and it will certainly help you to uplift your income.
If you are not a designer, then you will get many efficient designers on various platforms like 99design, Fiverr, etc.
Just pay them a few bucks and get some good and compelling designs.
If you Like this blog (what is POD (print on demand)). We will back with others.
That's it for today. Don't forget to leave your comments and remarks.